Circuit Protection and Control
* Circuit Breakers & SSR (Solid State Relay) and
Battery Isolation Switches.
(Brand: E-T-A, Made in Germany):

- The most advanced Circuit Protection Devices
for Automotive (Transportation), Nuclear Power Plant, Defense
and Heavy Duty Machinery Industries and other fields.

- Thermal, Thermal-Magnetic Circuit breakers
- Hydraulic-Magnetic and Magnetic Circuit breakers
- High Performance Circuit Breakers
- Electronic Circuit Breakers
- Solid State Relay and Power Relay
- Battery Isolation Switches

Dynalab
NX Test Systems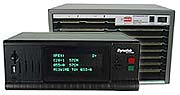 NX Pro+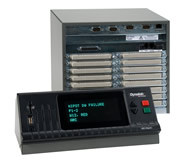 NX Hipot+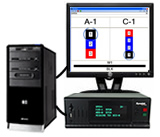 NX View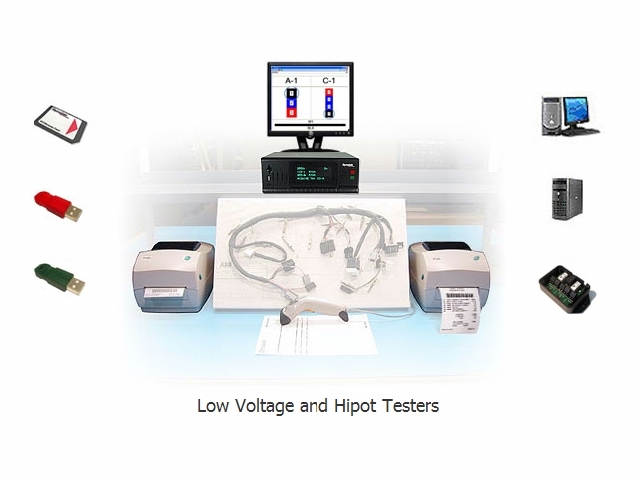 NX Testers are fast, accurate, and easy to use.
Dynalab designed NX Testers using the latest available technology to provide a flexible and adaptable product line that meets the changing needs of wire harness manufacturers.
For test applications that span the range from simple to complex, Dynalab's NX Testers offer the most features for the least cost.

Dynalab Testers are used by the world's largest Automotive and Electronics wire harness manufacturers.
With over 30 years of industry-leading experience and with more than 50,000 testers sold, Dynalab have firmly established a reputation of excellence in quality, capability and service.


Main Features and Characteristics:

- NX Solo (256 TPs), NX Pro (512 TPs) and
NX Pro+ (up to 32,000 TPs).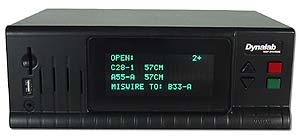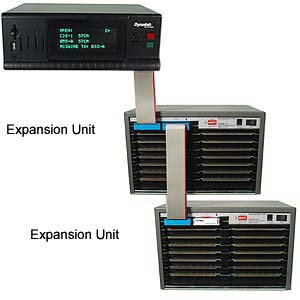 - Low Voltage Circuit Testers
- High Voltage (Hipot) Circuit Testers : NX Hipot.

- Resistance Measurement for testing Continuity/Short Circuits and actual resistors.
- Flexible for testing Components and Accessories.
- Workflow Process Function on NX Editor for test programming.
- Spreadsheet Data Importing for multiple application options.


Specific Features:

- Capability of Thermistor Testing.
- 4-Wire (Kelvin) Mode :(Testing low valued resistance..
- NX View (Visual Graphical Information for Errors on PC monitor).


New Feature/Product:

- Pull System (Pre-Blocking System)
with LED Guide Assembly Solution
* Together with SUB Assy Fixture
* TIN (Terminal Inserting Navigation) Process with LEDs.

Fixtures & Jigs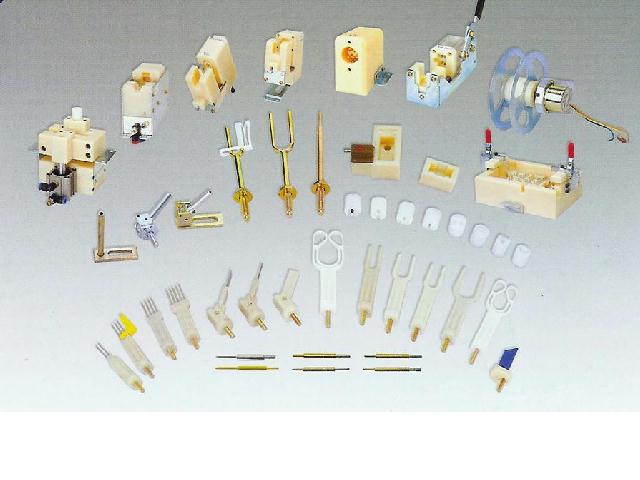 ST and our Korean maker provide a world class Check Fixtures and Assembly Jigs for Automotive wire harness manufacturers, which are proven with a leading technology and high quality.
- Check Fixtures (Holders).


Machinery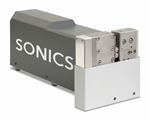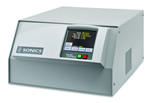 Korean Brand

- Single point joint taping machine.
- Center stripping machine.
- HST (Heat Shrinking Tube) process machine.
- Etc..
Ultrasonic Welding Machine
- Ultrasonic Metal Welding Machine.
- Ultrasonic Metal Wire Splicing Welding Machine.
- Ultrasonic Battery Pack, Tubing and Seam Welders.


Air-Leak Tester (for Water-proof Connector):

- Air-Leak Tester (Max: 80 Air-ports).

Harness CAD Systems & Software Application
(H-CAD MDS & DNS)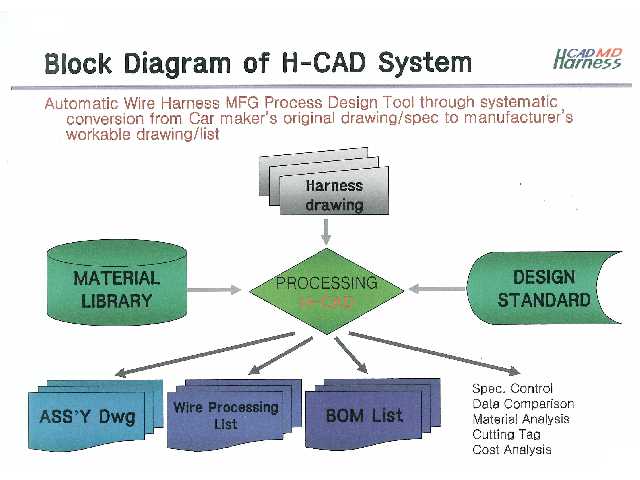 H-CAD MDS Program

- It is an Automatic Wire Harness MFG Process Design Software Tool through systematic conversion from Car maker's original drawing/specification to manufacturer's workable drawing list.

DNS (Design And Simulation) Program

- It is an innovative system in Automotive wiring harness industry, which is capable of minimizing the development time by analyzing the electrical performance in advance during the design phases through automation of wiring design and simulation.

- It is capable of supporting the product development and manufacturing by focusing on low cost and high quality through the qualified drawing.